The power of informed decision making for inventory management at your fingertips
Virtual Tracker allows you to easily manage your organization's inventory – always and from practically anywhere.
Powered by iQ Technology, Virtual Tracker enables you to streamline inventory and asset management within your organization. Through virtual inventory control, tracking, and reporting, Virtual Tracker eliminates the need for a physical dispensing machine and allows for better tracking of jobs and projects.
Virtual Tracker's web based, remote platform allows users to pull inventory from a location based on credentials, check-in and out of assets to employees, and gives users the ability to ask informative questions for location, use, or condition of asset.
Virtual Tracker is able to work on any internet connected device from phones, tablets, or computers. In addition, you can increase the workflow by adding barcode functionality.
Virtual Tracker = Ultimate Mobility and Centralized, Real-Time Data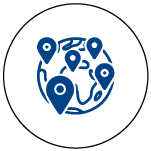 Track Any Asset from Anywhere
Virtual Tracker allows you to track any type of stock or asset. Our hardware is configurable to address various items like consumables, material, equipment, tools, and assets such as vehicles. Query and mine data on the item of interest, irrespective of whether you are in the yard or at the CEO's desk.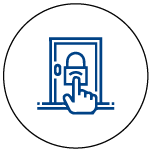 User Management and Access Control
Granting role-based access to data and reports has never been easier. The back-end management console in our iQ Technology platform allows easy configuration to suit your organization's needs.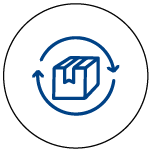 Check-Out and Return in a Snap
User access can be authorized through RFID or Barcode readers to accelerate both check-out and return of tools and items. Virtual Tracker allows real-time tracking of chain of custody and user privileges at the click of a button.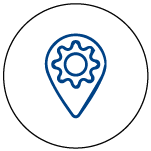 Site or Location Management
Assets can be assigned to specific sites or locations. Track consumption or usage by sites and locations. Plan procurement and arrange logistics based on site or location-based resource availability data. Virtual Tracker is on internet connected devices. That means, your different sites do not even need to be on a connected private network for cross-site inventory management.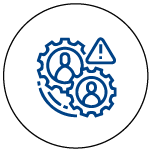 Virtually Eliminate Risk by Automating Compliance
Compliance to company and regulatory standards for access to material can now be automated. Hazardous material, mission critical resources or simply equipment access constrained by initiatives like 5S can all be tracked and monitored from anywhere. Enforcing compliance will be seamless without disrupting day-to-day operations.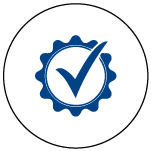 Quality Improvement Through Trackability
Equipment calibration data and asset availability for maintenance are critical for scheduled maintenance that reduces defects. Virtual Tracker can provide this visibility for all tools and assets across your manufacturing plant or office. Data on history of repairs can give meaningful intelligence into Mean Time Between Failures and Mean Time To Repair.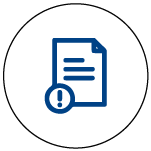 Reports and Alerts on The Fly
Scheduled reports and on-demand reports can be configured on Virtual Tracker. Important intelligence does not have to wait any longer for manual data assimilation and visualization. With our integration to communication channels, we can trigger alerts to web applications, email or mobile phones. Users, managers and business leaders can have access to insights that can help them make better decisions instantaneously. These alerts allow you to keep track of your inventory. You order products exactly when you need to, which eliminates having a surplus of expired or nearly expired inventory.
Product Management
Through iQ Technology, you have access to IDS' Global Product database populated with products specific to your industry. You can also create a Local Products list specifically for your account. Accounts can add products from the Global Products list, as well as add their own products.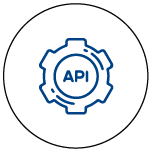 API
Through a seamless API integration, iQ Technology connects to your existing systems and platforms, making set-up, implementation, and on-going management easy and streamlined. Utilize your existing systems, while have a new level of real-time data and insights to your inventory management.