Applications
Inventory control systems for today's workplaces
Inventory control vending machine systems are our specialty. Regardless of industry, our solutions are designed to meet the needs of your workforce, ensure employee satisfaction and most ultimately, improve the bottom line. Our Intelligent vending machines can help track inventory without being physically at the machine with real time software. Simply login to the program and see what your inventory needs are for each machine. Inventory control systems with smart vending machines are a huge benefit to any business.
Efficiency = Savings
From EMS + Pharmaceuticals to Automated Retail to Office + Tech, IDS has an inventory control system for your business needs. Our inventory control system integrated in our intelligent vending machines is convenient and easy-to-use and our equipment is safe, secure, and reliable. Our solutions are adaptable and flexible to your organization with a range of applications to choose from. Securing your products in inventory control intelligent vending machine systems saves your company the expenditure of product loss or damage. Product replacement costs diminish adding to your company profit margin with inventory tracking vending machine systems.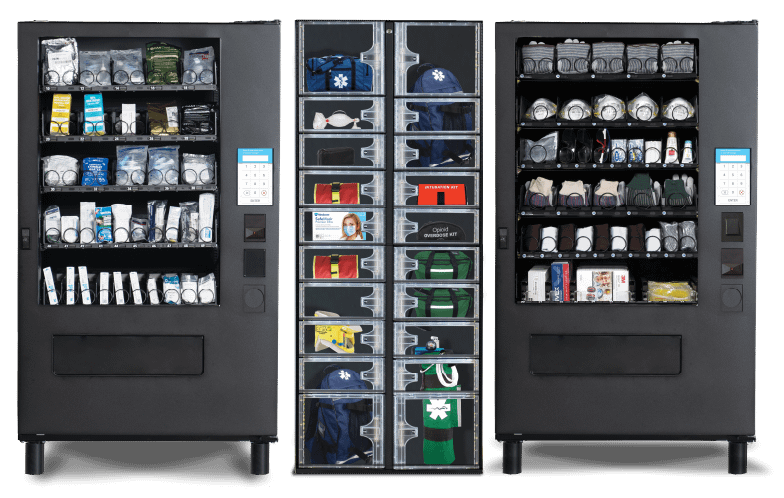 IDS Has Been Perfecting Its Product Line For Over 90 Years
Say Goodbye to Inventory Tracking Problems
Industries
You manage your most valuable assets: Your Employees. IDS takes care of the rest.
IDS specializes in equipping organizations across numerous industry sectors with innovative, controlled dispensing solutions in order to maintain efficiency and security 24/7/365.