WE WORK BEST WITH...
Supply Chain Management
Smart Lockers for Supply Chain – Fast, Contactless, and Efficient
Deliver the right inventory, every time.
Intelligent Dispensing Solutions helps you tackle the inventory management challenges of the fast-changing world of the supply chain industry. VendSafety's automated controlled dispensing systems enable the secure dispensing of assets and other inventory anytime. They help customers free up valuable time from routine supply chain tasks like holding, disbursing, tracking, and reporting on inventory movement.
VendSafety's Smart Lockers are a win-win: Our customers get savings on cost and time while their customers enjoy convenience. Our supply chain smart lockers help you streamline your processes and usher in greater efficiency and security.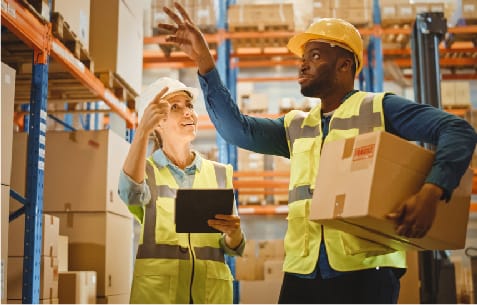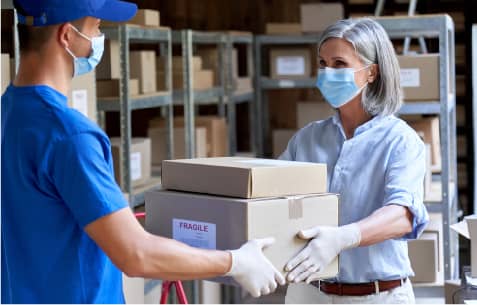 Ensure visibility to asset status and custody, enabling 100% trackability.
Our user-friendly supply chain tracking system ensures that products are delivered safely and reliably. You can also track access to inventory for customers, employees, and logistics to ensure water-tight accountability. Our logistics management solutions help you save time waiting for delivery or pickup by providing complete visibility to the stock at every stage.
Smart Lockers – Simplify Transactions, Secure the Supply Chain, and Save Time & Money
Automates delivery, return, and pickup
Reduces effort consumed in supply chain
User-friendly technology with short learning curves result in easy adoption
Secure deposit and pickup authentication using RFID, Keypad and Barcode Scanners
Sends automated notifications to managers or asset owners
Detailed reporting dashboard with intelligent insights in consumption, reorder levels, potential abuse and other parameters
At IDS, we have decades of experience in building and delivering solutions for supply chain management. Our Smart Lockers can be the solution you need to get your products safely to their destinations securely while helping you reduce costs.
IDS's Product Line has Been Perfected with Over 90 years of Experience
Say Goodbye to Inventory Tracking Problems
Applications
Inventory control systems for today's workplaces
Inventory control vending machine systems are our specialty. Regardless of industry, our solutions are designed to meet the needs of your workforce, ensure employee satisfaction and most ultimately, improve the bottom line. Our Intelligent vending machines can help track inventory without being physically at the machine with real time software. Simply login to the program and see what your inventory needs are for each machine. Inventory control systems with smart vending machines are a huge benefit to any business.