Supply Lockers
IDS' access controlled equipment lockers allow you to store critical reusable assets, consumable products, and other inventory in a secure location ensuring your team has exactly what they need, when and where they need it 24/7. Able to be easily configured on-site, our smart Supply Lockers offer full control and transparency of your inventory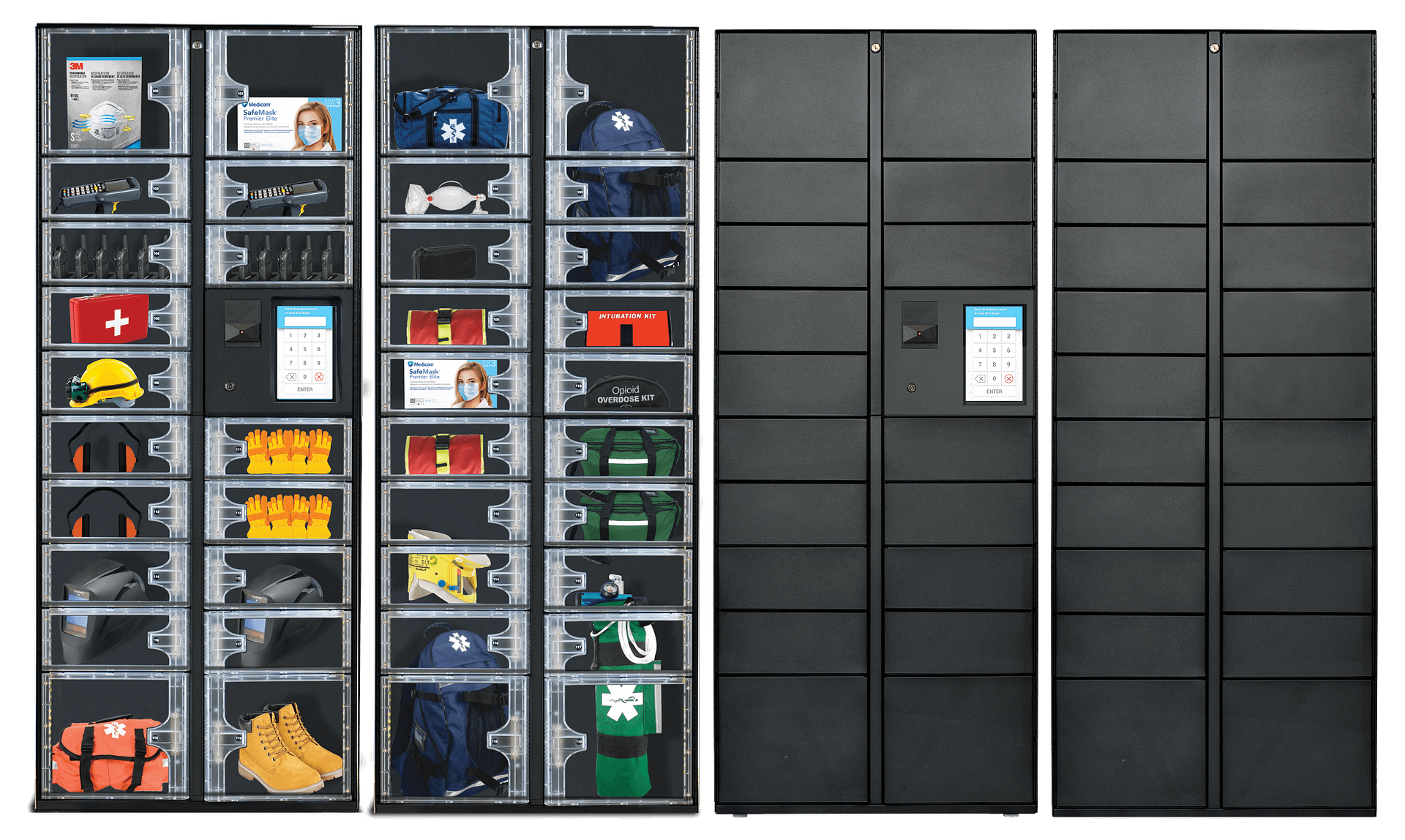 Hardware
Supply Lockers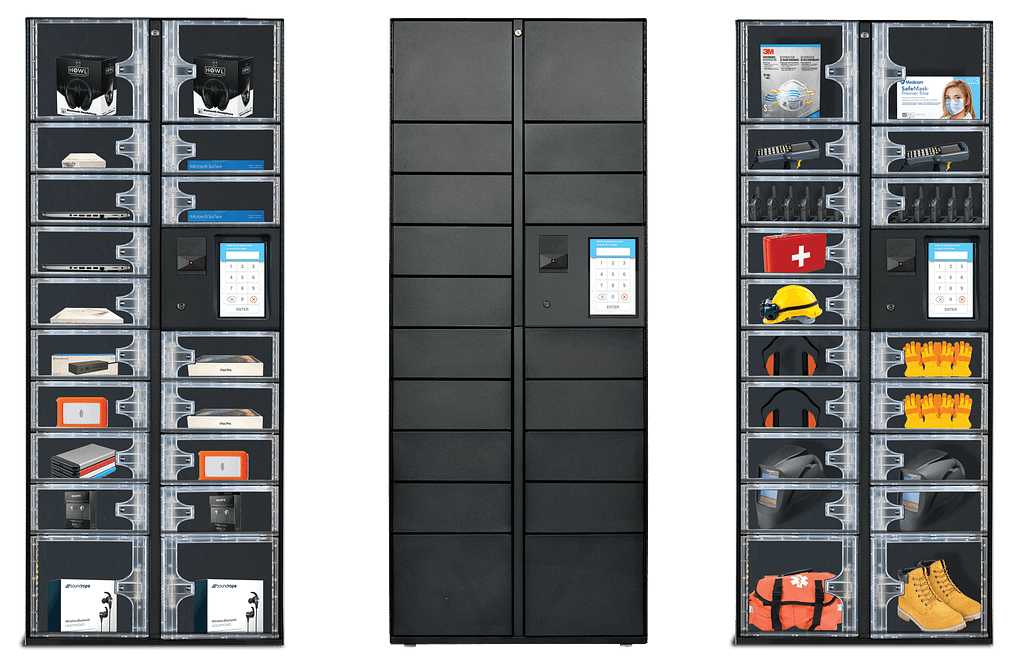 Stand Alone Adjustable Locker
Provides secure dispensing of large, bulky, consumable and returnable supplies, tools and other assets.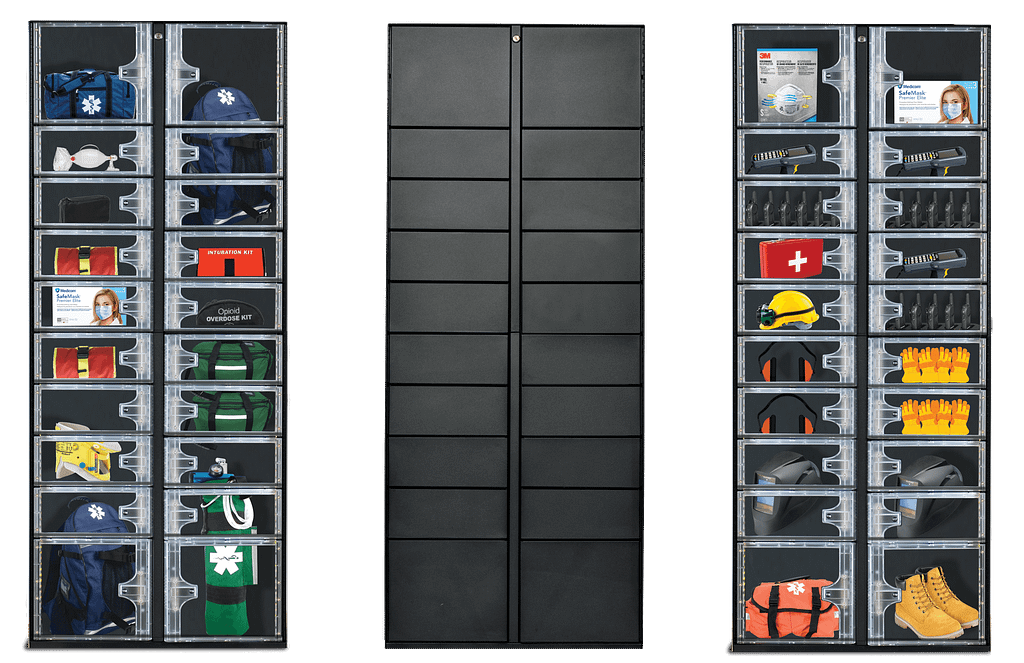 Satellite Adjustable Locker
Satellite Lockers are created to attach to Supply Lockers and expand the selection of products.
Access Your Way
No more filling out forms. IDS' full line inventory management hardware of supply dispensers and lockers allows for an array of access abilities using your own infrastructure. Employees can access the hardware using an existing RFID Badge, Magnetic Strip, Bar code, Personal Pin and many more.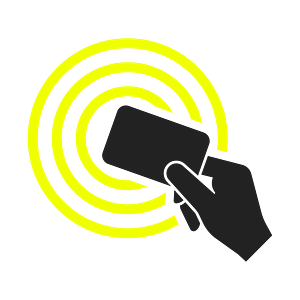 Applications
Inventory control systems for today's workplaces
Inventory control vending machine systems are our specialty. Regardless of industry, our solutions are designed to meet the needs of your workforce, ensure employee satisfaction and most ultimately, improve the bottom line. Our Intelligent vending machines can help track inventory without being physically at the machine with real time software. Simply login to the program and see what your inventory needs are for each machine. Inventory control systems with smart vending machines are a huge benefit to any business.
Industries
You manage your most valuable assets: Your Employees. IDS takes care of the rest.
IDS specializes in equipping organizations across numerous industry sectors with innovative, controlled dispensing solutions in order to maintain efficiency and security 24/7/365.
What customers are saying about IDS