With UCapIt vending machines and supply lockers, EMS and healthcare providers have access control, inventory management and accountability over the entire medical supply lifecycle. With a versatile hardware offering, UCapIt vending machines and supply lockers allow organizations to take control of their supply room and securely store, track and dispense a wide range of EMS products.
UCapIt hardware includes:
Supply Dispensers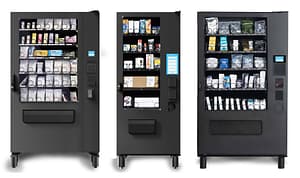 UCapIt Supply Dispensers allows organizations to securely dispense a wide variety of medical supplies, narcotics, and pharmaceuticals to authorized staff. Supply Dispensers provide a single point-of-access for your entire team and helps keep your inventory safe, secure and organized. Take advantage of both refrigerated and non-refrigerated dispensers.
Supply Lockers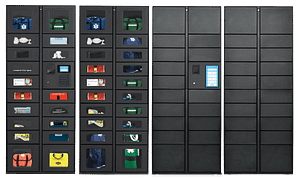 Supply Lockers are used to access or return medical equipment and supplies. They can be attached to a Dispenser or Locker for additional capacity. Each bay can be individually programmed and has the option to add electricity for charging devices. Supply Lockers are adjustable from 3-18 compartments, depending upon your medical equipment and supplies sizes.
Virtual Tracker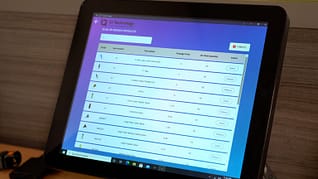 Utilize Virtual Tracker to maintain accurate stock counts, reduce errors, and avoid time-consuming manual entry of items, location bins, pick orders, and inventory receiving. Tested for drop and particle ingress, Virtual Tracker scanners are your trusted partners for your inventory tracking requirements. Having a single system across the entire organization makes it easy to maintain a single source of truth.
UVend Technology
Public, high-touch surfaces such as doorknobs, handrails and buttons on a supply dispenser or supply locker can be breeding grounds for bacteria and viruses. Patent-pending UVend Technology makes these surfaces safer by quickly killing or inactivating some of the most common viruses and bacteria, including influenza and the COVID-19 virus (SARS-CoV-2).