iQ Technology for Medical
Today more than ever hospitals, EMS providers and other healthcare organizations are challenged to provide a higher quality of patient care while reducing operating costs and facing increased regulatory requirements and patient volume.
Through iQ Technology, the "brain" of the UCapIt system, UCapIt increases employee productivity and provides management with real-time analytics in order to make data-driven executive-level decisions. This cloud-based operating system provides 24/7 real-time inventory and reporting of how, what, why and where inventory is being checked out. It also alerts managers whenever products are at critical points, meaning they need to be reordered.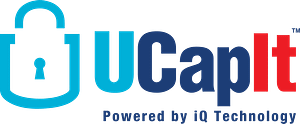 Our Medical dispensing machines technology package includes all components of the Basic package , plus the features medical and healthcare organizations need for an enterprise-wide inventory and asset management including:
Locker Dispensing and Reporting
Supply Room
Product Expiration
Virtual Tracker
Vehicle Management
Customer Checklist
Lot-Tracking
API / Pre-Authorization
Bio-Metric Management