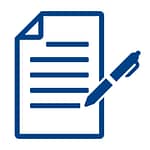 Leasing
Through our in-house leasing partner, Modern Leasing, Inc., we offer leasing options for our vending machines with terms up to 48 months. Our leasing options provide customers with greater flexibility while increasing cash flow and enhancing liquidity.
Every business and their needs are different. While some businesses may choose to purchase their equipment outright, others may opt to lease or finance their equipment. That is where we come in to play. Our leasing solutions can enhance your liquidity, help manage cash flow and optimize your balance sheet.
As a business, you work hard to provide the newest equipment with the latest technology to your employees. Leasing equipment gives you a competitive edge and position in the market with the management of cash flow, equipment and technology.
Get approved today via our secure online Lease Application.