IDS Distributor: SmartVend
Based in Queensland, SmartVend is Intelligent Dispensing Solutions' exclusive distributor in Australia. As a vending intelligence distributor, they sell IDS equipment across all brands and channels including:
With all hardware solutions, SmartVend equipment includes a range of features including UVend Technology, Adjustable Lockers, iQ Technology and more. SmartVend is Australia's source for smart vending machines and intelligent management solutions.
In order to ensure that all customers fully understand the capabilities of SmartVend equipment, SmartVend is a reliable single point-of-contact for smart vending equipment management and product fulfillment of corporate programs nationwide. Additionally, 24/7 technical support is provided with a robust global service network to perform on-site repair and preventative maintenance.
Whether your organization is consists of a large manufacturing facility or a small office space, SmartVend is ready to assist with your next inventory management needs.
Discover your estimated savings in mere minutes by contacting SmartVend today!
Supply Dispensers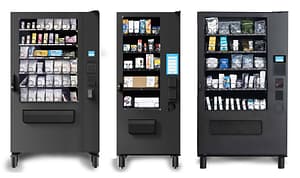 Supply Dispensing Machines allow customers to increase productivity and reduce employee downtime by spreading out your single point of storage to your point of use. Supply vending machines are popular for facility supply management, healthcare, retail, IT and more. IDS' product dispensers provide secure machine-based management of consumable and returnable supplies, tools and other assets.
Supply Lockers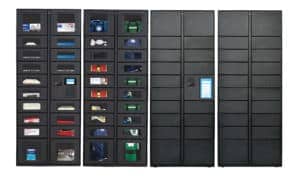 Access-controlled equipment lockers allow you to store critical reusable assets, consumable products and other inventory in a secure location ensuring your team has exactly what they need, when and where they need it, 24/7. Able to be easily configured on-site, our smart Supply Lockers offer full control and transparency of your inventory.
Virtual Tracker
The Virtual Tracker, powered by iQ Technology, puts you back in control of your organization's assets. Easily track and manage the critical supplies and assets your employees need. It is easy-to-use inventory management for improved check-in/check-out processes, faster auditing and error-free reporting.