WE WORK BEST WITH...
Retail – Gym & Fitness
Dispense more than just snacks and beverages at the gym.
Instructors can now be left to instruct; our machines can do your selling.
Give all your attention to your members who are giving it their all at bench press. Dispensing essential supplies, refreshments, and gym snacks should not take your staffs' time away from the one thing that matters most – attention to your members. Dispensing machines from Intelligent Dispensing Solutions can take care of all your dispensing needs, freeing up valuable time for your team. Custom branded gym vending machines will not just sell products but also strengthen the brand loyalty of your members.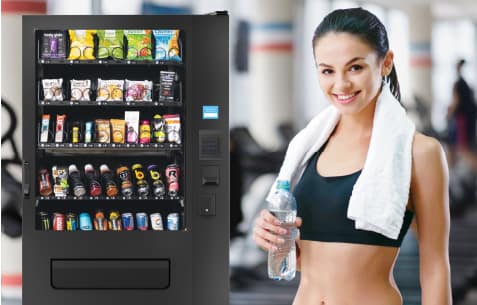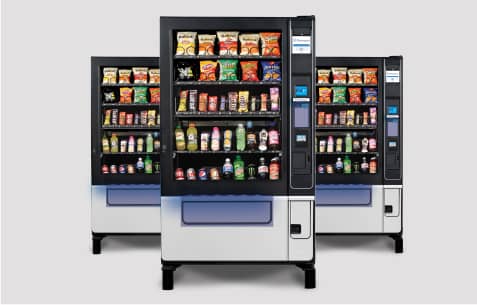 Give your members access to more than just snacks and beverages.
Your members deserve total convenience. Our dispensing machines can help your members buy everything that they might need at the gym such as sportswear, body supports, accessories, food supplements, and, yes, beverages too. You do not have to invest in a machine for each product. Our versatile devices can deliver multiple products simultaneously, helping you make the best use of your machines.
A situation with a dispensing machine that frustrates your six-pack customer cannot have a happy ending for anybody.
Intelligent Dispensing Solutions machines have state-of-the-art technology that ensures your customers complete their purchase successfully each time. Dispensing machines often get kicked, nudged, and encouraged in many creative ways when they fail to dispense. Our Guarantee Vend technology ensures 100% delivery or cash back for each transaction using IR-based drop sensors technology.
With UV sanitation, give your customers only what they want to buy.
Dispensing machines are a worthy investment in a public space like a gym, but that also means gyms want to ensure that the touchpoints are not contaminated with germs. Our dispensing machines fitted with UVend Technology use ultraviolet irradiation to inactivate or kill 99.9% germs on touchpoints like a keypad and delivery bin. Your customers will have no inhibitions to buy from your machines, knowing that they are as safe as they are convenient.
IDS's Product Line has Been Perfected with Over 90 years of Experience
Say Goodbye to Inventory Tracking Problems
Applications
Inventory control systems for today's workplaces
Inventory control vending machine systems are our specialty. Regardless of industry, our solutions are designed to meet the needs of your workforce, ensure employee satisfaction and most ultimately, improve the bottom line. Our Intelligent vending machines can help track inventory without being physically at the machine with real time software. Simply login to the program and see what your inventory needs are for each machine. Inventory control systems with smart vending machines are a huge benefit to any business.