Contract Manufacturing (CM)
Intelligent Dispensing Solution has decades of experience in manufacturing dispensing machines. This makes us an ideal partner for businesses that need a large number of vending machines. Companies that operate at the national or international level and need consistency in the design and merchandise handled can benefit from our Contract Manufacturing model.
When combined with our financing, shipping and logistics, and servicing capabilities, our contract manufacturing capabilities can deliver a one-stop solution. Our comprehensive solutions take the vending and dispensing worries off the minds of our customers. We can also help replenish supplies through our network of partners across the country.
Our contract manufacturing model can help businesses free up bandwidth for driving growth. At the same time, we focus on providing a consistent, reliable, trackable, and satisfying dispensing and inventory management experience.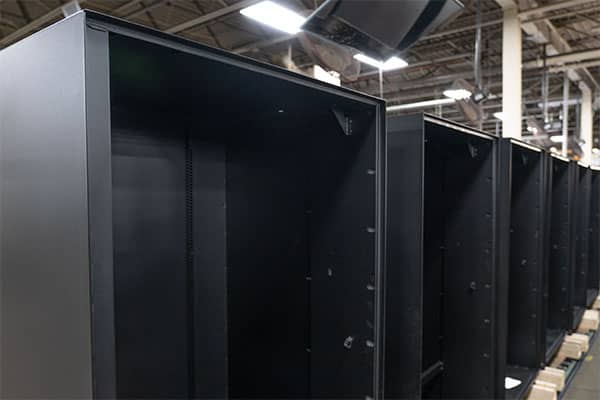 How does our Contract Manufacturing model help your business?
Intelligent Dispensing Solutions' contract manufacturing model helps businesses, institutions, and government offices with many distributed locations own, operate, and maintain a network of dispensing machines.
Having a standard provider across the entity allows an integrated inventory management system that becomes a single source of truth for managers and business leaders alike.
Our contract manufacturing model with custom branding capabilities can help standardize the dispensing experience. We can ensure that standard machine exteriors, machine interfaces, branded portals for tracking assets, and custom reports align with our customer's brand and style.
This model also allows scalable support, maintenance, and asset upkeep thanks to the parts, supplies, consumables, and service skills that are consistent across the organization.