Leadership
Strong leadership is vital to achieving our goals and fulfilling our Mission to be a leader in quality products, customer service, innovation, and technology today and in the future.
"Technology excites me, it's always moving forward. I stay focused on the horizon, in anticipation of what's coming next."
John Van Horn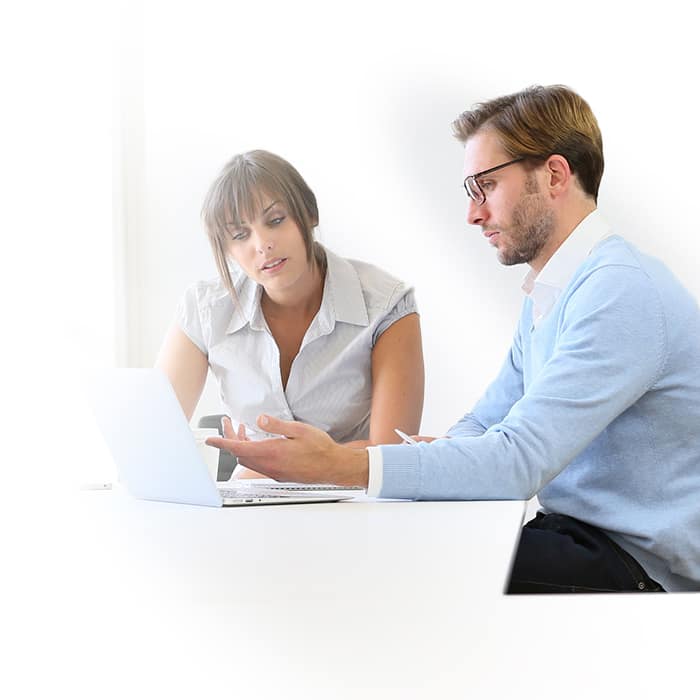 The IDS team
Meet the People of IDS
The IDS team brings together years of experience, diverse perspectives and unique business insights to bring our customers innovative dispense solutions. As experts in the controlled dispensing and automated retail industries, the IDS leadership team shares a vision that shapes our future and ensures we create valuable and innovative vending machine and supply locker solutions for our customers, day in and day out.
Our team constantly questions and challenges to help transform organizations through the implementation of the most seamless, technologically advanced inventory tracking solutions in the world.
Senior Design Engineer
Jagadish Vajramatti
With over 14 years of product design and development experience, Jagadish brings wide range of experience from the automatic merchandising, engineering design service, and sheet metal fabrication industries.
Jagadish Vajramatti joined The Wittern Group in 2011 as Senior Design Engineer. In this role, Jagadish is responsible for design and development of various locker systems and automatic merchandising products, continuous improvements, product testing and validation, various agency certifications for locker systems and vending machines.
Prior to joining The Wittern Group, Jagadish was Project Leader for Onward Technologies Limited, India. He and the team designed various laboratory equipment and furniture, designed laboratory furniture layouts for its client Fisher Hamilton LLC, now owned by Hamilton Laboratory Solutions.
Before Onward, Jagadish was Design and Production Engineer for Suttatti Enterprises Limited, India. He was responsible for designing various sheet metal components, CNC Programming and production planning.
Jagadish has a Bachelor of Engineering in Mechanical from Visvesvaraya Technological University, India and he is a Certified SolidWorks professional.
Vice President, Sales
John Van Horn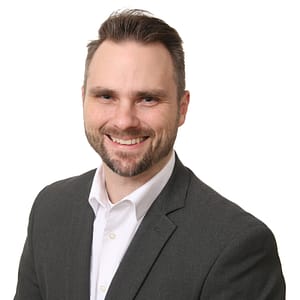 With over 15 years of management and product development experience, John Van Horn brings a wide background of experiences from various industries and organizational functions including product evaluations, project management, and company operations. John joined Intelligent Dispensing Solutions in 2011 as a Senior Project Engineer in leading the development of various IDS programs and continues in his role as Vice President.
As Vice President of IDS, John is responsible for the strategic direction of IDS and assists IDS' solutions managers in managing current and new products introduced. John was key in the release of some of the IDS's recents programs including the equipment for the Textile Management System program.
Prior to joining IDS, John was Engineering Manager at Genesse Stamping and Fabrication. He was responsible for improving the efficiencies of project development, improving part quality, and increasing customer satisfaction. He worked closely with all divisions to ensure that from part quoting to the delivery of product met high standards of service.
Before Genesse, John was Lead Project Manager for SandenVendo America and was in charge of the development of various self-vending, and self-serving machines for major bottling companies such as Coke, Pepsi, and Dr. Pepper.
John has a Master of Business Administration degree from the University of Iowa's Henry B. Tippie School of Management, and a Bachelor of Science in Mechanical Engineering from Weber State University. Currently serving on the Board of Animal Lifeline of Iowa.
Project Manager
Ted Tufty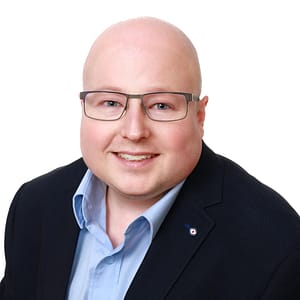 Ted Tufty is Project Manager responsible for quality inspection, installation, parts, and technical issues. With over eight years working with the IDS team, Ted is familiar with all aspects related to IDS. Ted's backgrounds in IT Support Services and Project Management allow him to manage each project from beginning to end.
Ted works with many divisions within the Wittern Group to coordinate the many aspects for IDS including Vendnet Parts and Service, Quality, Sales, Manufacturing and Management. This allows smooth execution of projects for the success of all involved and your IDS project. He's also one of the many support techs you may speak to when you call our support number.
Prior to joining the Wittern Group and IDS team in 2009, Ted worked in the vending business for over six years and the IT business for over ten years. His background affords him a broad knowledge base of many different aspects of the IDS world including products, hardware and IT aspects.
Ted has a Masters of IT Project Management from Colorado Technical University and multiple Bachelor's degrees related to IT. He's originally from South Dakota. Ted is married and is World's Best Dad to a daughter and a Great Dane. He spends much of his spare time catching up on emails, enjoying his wife's experimental cooking and attending princess tea parties.
Sales Support Technician
Paul Murphy
Paul Murphy is a Sales Support Technician with IDS. In this role, Paul coordinates and manages the machine workflow. Paul aids the sales team, by providing the necessary support to IDS clients from the initial onset of building the machine to coordinating install and training.
Paul is a qualified business leader, with years of experience in customer service and project management. Paul holds a Bachelor's Degree in Business Management.
In Paul's spare time he enjoys spending time with his family, his wife and two young boys.
Software Quality Analyst
Wanda Solomon
Wanda Solomon joined The Wittern Group in 2018 and worked as Software Quality Analyst. After two years in Inspection, Wanda transitioned to Intelligent Dispensing Solutions (IDS) as a Software Quality Analyst.
Wanda is responsible for completing quality testing for our iQ Technology software program. As we are continuously enhancing our software, Wanda supports the team by testing our software and hardware, ensuring all aspects of the program function properly and work well together, allowing our users to have an exceptional experience with our solution. In the future, Wanda looks forward to providing assistance to new customers through webinars and trainings of our software.
In Wanda's spare time, she enjoys watching TV crime dramas, attending concerts, and creating art.
Customer Support Tech
Michael Crowder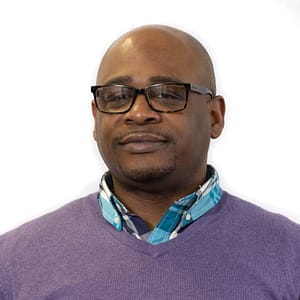 Michael Crowder joined The Wittern Group in 2018, and worked as Customer Support Tech. In 2020, Michael transitioned to Intelligent Dispensing Solutions (IDS) as a Customer Support Technician.
In this role, Michael coordinates and manages the machine workflow. Michael aids the sales team, by providing the necessary support to IDS clients from the initial onset of building the machine to coordinating installs and training.
Michael assists our customers with vending machine issues remotely by phone and through live chats, ensuring excellent service standards.
Michael is a graduate of Drake University, for business and economics. Prior to working at Wittern, Michael was in customer service, sales and real estate, for over 15 years. He spends most of his time traveling, sharing his love for cars and giving back to the community.
Sales Representative
Brad Dunn
Brad Dunn joined Intelligent Dispensing Solutions in 2021 as a sales representative in our EMS division. Dunn brings in over 25 years of sales experience in a variety of areas including revenue generation, relationship management and consultative sales.
Dunn began his career at Reynolds and Reynolds serving in multiple positions including Document Service Consultant, Regional Sales Director and Regional Account Executive. In these positions, he oversaw sales forecasting, managed a team of representatives and initiated the sale of direct mail to clients as an additional advertising tool.
In 2017, Dunn left Reynolds and Reynolds for BG Products, Inc. in Indianapolis, Indiana. Here, he served as a Fleet Account Executive where he executed overall sales strategies and operational plans. Dunn ultimately returned to Reynolds and Reynolds in 2018 and has been serving as the Marketing and Compliance Consultant in the Des Moines area for the past three years.
Dunn holds a Bachelor of Arts degree, which he received from the University of Iowa.