Customer Spotlight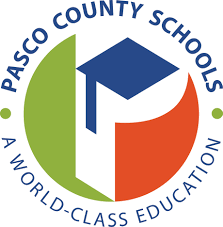 Pasco County School District in Florida utilizes IDS' integrated point-of-sale (POS) vending solution to drive program revenue districtwide
Pasco County School District in Florida utilizes IDS' integrated POS vending solution to manager almost 300 vending machines districtwide. Through Pasco County's vending program only beverages and snacks meeting the USDA Smart Snacks in School standards are available to students. In addition, a variety of beverages and snacks, including healthy options,  are available to adults. A portion of the proceeds from vending machines located outside of student dining are distributed to school principals for use at their discretion to benefit students.  And the vending machines are stocked and maintained by each school's cafeteria staff. This promotes an increase in employee retention by creating opportunities for our staff to work additional hours, learn new aspects of food and nutrition and develop new skills.
With IDS' integrated POS vending solution, Secondary students can purchase vending items with cash, debit and/or credit cards, and use their meal accounts to make vending purchases. Purchases made with student meal account funds are reflected on the meal account activity accessible through My School Bucks.  What makes IDS' integrated POS vending solution different from other vending solutions is the fact that through IDS' proprietary iQ Technology software, IDS is able to interface directly with many school and cafeteria POS systems including My School Bucks.  In addition the POS integration capabilities of IDS' solution,  IDS' iQ Technology software allows administrators to have real-time visibility, along with customized reporting and alerts, in order to intelligently manage machine placement, product acquisition and product assortment.   And cafeteria sales can be separated from other locations in reports, making revenue sharing straightforward.
"The integration of IDS' iQ Technology software with our existing point-of-sale (POS) system drives the success of our 300 machine healthy vending program. Plus, the software's real-time reporting and alerts allows us to manage the program efficiently and effectively. In the 2016-17 school year alone over $1.2M of revenue was generated by the machines," said Julie Hedine, Director of Food and Nutrition Services at Pasco County School District.
Since implementing the vending program in 2011, Pasco County's program has grown from 60 to 290 machines. Vending revenue through the program has increased year-over-year and in the 2016-17 school year, over $1.2M of revenue was generated by the machines. Cashless is a growing trend in vending and specifically the school market. In fact, at Pasco County over 41% of sales are paid for on school accounts or credit cards, and this number grew 32% year-over-year in 2017. Pasco County is excited about the future of their healthy vending program and see further expansion opportunities, even beyond snacks and drinks. Specifically Pasco County anticipates expanding its vending program to include non-food items such as headphones, pens, and other school supply type items to provide convenience to students and staff, as well as additional revenue opportunities for the District.
For more information on Pasco County's vending program or if you are a school administrator considering a vending program, check out the below video: