A Total Inventory Management Solution
Increase productivity and reduce supplies cost
To increase productivity through a convenient point of use access and reduce consumption of supplies through trackability and control, our manufacturing and warehouse customers use vending as a strategy to drive productivity and gain insight into how supplies and products are being used throughout their operations.
VendSafety Smart Inventory Management Solutions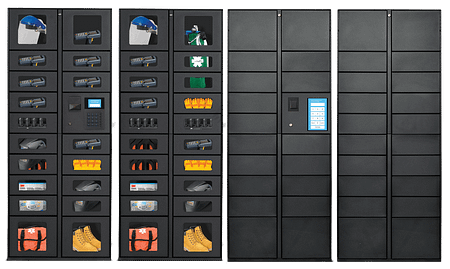 IDS Adjustable Lockers are perfect for managing your larger assets. Our versatile Adjustable Lockers can be used in three different ways: (1) Vend large consumable items (2) Automate the check-out/return process for assets (tools, scanners, tablets, etc.) (3) Retrieve pick-up deliveries.
Powered by iQ Technology, our industrial and PPE vending and locker equipment is manufactured in the United States and features access-based control. We have a wide variety of equipment solutions to provide you and your organization with the right balance of access and control for all of the supplies, tools, PPE, and other assets used in your operations.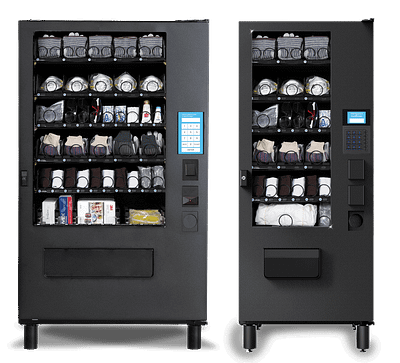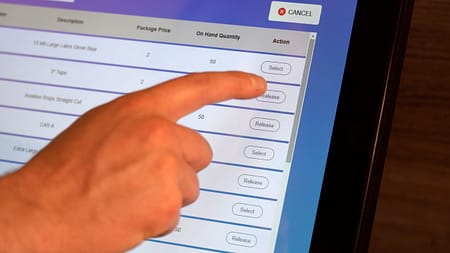 Virtual Tracker is a dynamic tool to help organizations track and manage inventory by making checking supplies in and out efficient, auditing easy, and real-time reporting of stock levels a breeze. Virtual Tracker allows you to maximize equipment and tool utilization to use your existing assets better and make better purchasing decisions in the future.
Powered by iQ Technology
Powered by iQ Technology
iQ Technology, our powerful cloud-based backend software, provides real-time visibility of who uses each asset and controls inventory by setting custom restrictions by individual, department, or cost center. With real-time supply usage and inventory at your fingertips any time, anywhere, iQ Technology will enable you to make informed, data-driven, executive-level decisions with the power of enhanced knowledge and data analysis.
Real customers. Real results.
With over 150,000 pieces of customer equipment in-field, IDS VendSafety offers a proven solution with proven results. From warehouses and distribution centers to manufacturing and MRO facilities to auto body repair and maintenance providers to construction companies, IDS VendSafety is helping organizations achieve more efficient and cost-effective operations. See how Autobody Specialties are using IDS VendSafety to increase their ability to be competitive.