Simplifying e-Commerce Fulfillment
IDS' BOPIS (buy online pick up in-store) + Click & Collect is an effective solution for the challenges retailers face of growing e-commerce and parcel volumes. The customer experience is crucial and consumers not only want a quality product, but also a quality shopping experience that is more and more e-commerce. That is IDS' BOPIS + Click & Collect solution comes into play. IDS' flexible, secure Supply Lockers allow consumers to securely access their orders 24/7.
Fill out the form to get started today!
Solving the click and collect challenges
IDS BOPIS + Click and Collect reduces pick-up operational costs, solves the last-mile delivery, and offers convenience for customers through secure 24/7 availability.
Enhanced customer experience
Customers can get their purchases fast and be on their way without standing in line. Plus, consumers can securely access their purchases 24/7.
Reducing operational costs
Rapidly growing parcel volume takes up valuable in-store storage space and manual BOPIS is a labor-intensive service. IDS' BOPIS + Click and Collect reduces in-store storage and labor costs.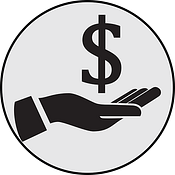 Solving the last-mile delivery
Significant savings on shipping and transportation costs are realized by removing last-mile delivery costs. This allows retailers to share savings with its customers to remain price competitive while increasing the bottom line.
Supply Lockers
With many sizes and configurations, IDS' Supply Lockers provide a flexible, customizable platform for retailers who are seeking to enhance their service offerings and improve their overall customer purchase and fulfillment experience. Our Supply Lockers…
Streamline BOPIS fulfillment
Leverage the store location and minimize order touches
Create happy customers because they have avoided shipping charges
Provide a quick, convenient customer experience
Enable additional revenue opportunities – up to 79% of customers make an additional purchase while in the store retrieving their Click & Collect order
Why IDS' BOPIS + Click & Collect
IDS' BOPIS + Click & Collect is designed to provide retailers with a streamlined plug-and-play solution for e-Commerce fulfillment that is scalable, flexible, and improves the customer Click & Collect pick-up experience.
Heavy-Duty – Customizable Lockers – Easily and cost-effectively add satellite lockers for increased capacity. Install in a room, behind a counter, or on the sales floor.
Branded User Experience – Put your brand first with a fully branded software interface and lockers.
Automated & Secure Returns – Eliminate your returns desk with secure, automated returns from your BOPIS lockers.
Real-Time Reporting – Robust back-end reporting tools monitor your team's efficiency and orders managed.
Fully Integrated – Our iQ Tech software system can integrate into your retail software for a seamless and easy-to-use experience.
Scan. Retrieve. Go!
It is really that easy! It takes only seconds for a customer to pick-up a BOPIS order that only took seconds for the store associate to deposit into the automated locker for their retrieval.
Contact IDS at (866) 868-0037 to see how your organization could benefit from our BOPIS locker system!