Reduce scrub replacement costs by 80%
It does not take much for surgical scrub, uniform and other textile replacement and laundering costs to get out of control. However, with the right solution, organizations can take back control of their scrub and textile inventory.
With ScrubTrak, your surgical scrubs, uniforms, and textiles are always secure and accessible to authorized users. Plus, on average ScrubTrak customers save about 80% on scrub purchases. With ScrubTrak, you are able to protect your investment in quality scrubs.
Why ScrubTrak
ScrubTrak provides authorized staff with clean scrubs in the right size. Now, staff have the scrubs they need, when they need them improving satisfaction. The linen management staff gain real-time insight into dispenser/return fill percentages and receive instant alerts when inventory is low. While driving efficiency and staff satisfaction, ScrubTrak also complies with AORN's Guidelines for Perioperative Practice, helping to prevent and control the risk of infection.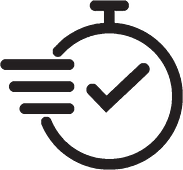 Fast
With a dispense time of 4.6 seconds, ScrubTrak is faster than searching through an open closet.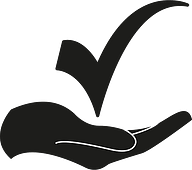 Easy
Physicians, nurses and other staff use existing hospital badges to gain access to scrubs.

Proactive
Real-time alerts provide insight into size utilization and inventory, improving efficiency and staff satisfaction.
ScrubTrak
ScrubTrak's slim footprint allows maximum flexibility, enabling the machines to fit in or near most changing rooms, providing a decentralized approach to scrub distribution. Plus, the ScrubTrak Satellite Return provides additional capacity for high traffic, high volume locations. ScrubTrak's patented design is durable enough for daily use and they can be placed anywhere in the facility to reduce wait time for your employees.
Hear From Our Customers
Hunt Regional Healthcare recognized that they were losing scrubs at a rapid pace, due to misplaced scrubs and lack of inventory control. With the cost of textiles rising, they realized they had to make a change. Ease of use and cost savings were just a few benefits that stood out to them. Click here to read more about the success that Hunt Regional Healthcare has had with Scrubtrak.

How Does ScrubTrak Work?
Watch the video below to see how ScrubTrak works, from dispensing scrubs to returning scrubs.
Contact IDS at (866) 868-0037 to see how your organization could benefit from ScrubTrak!