Controlled Dispensing Machines Powered By iQ Technology
Controlled Inventory Distribution
Powered By iQ Technology
Today more than ever organizations are challenged to provide a higher quality products and services while reducing operating costs and facing increased regulatory requirements and customer expectations. IDS provides an innovative, yet simple, controlled inventory distribution solution to a persistent problem. Through cloud-based technology and an intuitive, easy to use software platform, IDS increases employee productivity and provides management with real-time analytics in order to make data-driven executive-level decisions.
Although more and more advanced vending machines are entering the industry every single day, very few run on the unique iQ Technology that fuels each and every one of our intelligent devices. This online-enabled software gives machine owners an unprecedented level of control and customization, allowing managers to track sales remotely and create unique point-of-sale displays for all customers. From medical supplies to retail products, business owners have the freedom to sell their goods in an all new way thanks to IDS' iQ technology vending machines. While plenty of vending machines allow you to efficiently enter the industry, our inventory management and control packages allow you to join the future of it.
iQ Technology software is the brain of the UCapIt system that offers smart inventory solutions and puts managers back in control of what is often a confusing and frustrating situation. The cloud-based operating system and inventory control provides management with real-time inventory and supply room control. You can even tailor usage restrictions on an individual basis.
Capabilities
Web-based central controls allow access by personnel from multiple locations for both redemption and return. IDS offers the flexibility to program the software to interface with any barcode/prox reader/pin pad/mag stripe reader already in use by client organizations. IDS' cloud based inventory and tracking system, grants viewing and reporting capabilities to authorized users.
Dashboard
IDS' iQ Technology provides users with a dashboard on the homepage that makes it easy for hospital administrators or laundry personnel to get quick information including:
System health
Dispense overview
Last seven (7) days
Software Features
Cloud-based database access 24/7
Automated real-time inventory and management reporting
Restrictions
Guaranteed vend delivery verification sensors
Reporting
IDS' iQ Technology allows administrators to set limits on the number of items a user may take out at a time. Once the user hits that limit the user must return an item(s) before access is returned. Restrictions on usage can be adjusted on a departmental level by authorized administrators and multiple alert options are available via e-mail to multiple individuals based upon client established criteria. Reports for inventory solutions include, but are not limited to:
Usage Summary
Inventory Consumption
Comparative Usage by Time
Transactions
Restock Summary
Par Optimization
Item Turnover Rate
Inventory Totals
Discrepancy Report
Customize it
For organizations with specific needs, or for administrators who want to more completely integrate IDS' iQ Technology software with the institutions' systems, Intelligent Dispensing Solutions can work to customize the software to fit almost any organization's unique needs.
What customers are saying about IDS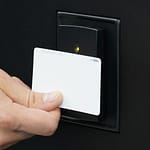 iQ TECHNOLOGY IS THE SMARTER WAY TO DO BUSINESS
We can help streamline your operations, improve productivity and save your company money.
Ready to learn how?