BOPIS + Click and Collect
Simplifying e-Commerce Fulfillment and Enhancing the Customer Experience
Today's shopper demands a seamless online and in-store shopping experience. As savvy retailers continue to innovate to deliver that experience in order to stay competitive, they are faced with the challenge of simultaneously generating additional in-store revenue and improving their staff efficiencies. IDS can help with our click and collect locker systems!
According to a study by iVend Retail, nearly 60% of shoppers are currently using BOPIS (buy online pick-up in store). If you are looking for an innovative way to advance your retail store with automated in store pick up retail systems, IDS' click and collect locker systems may be your perfect solution.
Solve Your Click & Collect Challenges
IDS' Click and Collect reduces pick-up operational costs, solves the last-mile delivery and offers convenience for customers through secure 24/7 availability. The customer experience is crucial and consumers not only want a quality product, but also a quality shopping experience that is more and more e-commerce. Our flexible, secure Supply Lockers allow consumers to securely access their orders 24/7.
Enhanced Customer Experience

Reducing Operational Costs

Solving the Last-Mile Delivery
Our automated retail machines are as simple as scanning, retrieving and going about your day! No need to stand in long lines while waiting to retrieve your ordered products. Now, just simply go to the machine, scan the barcode or enter your code and retrieve your product!
Intelligent Management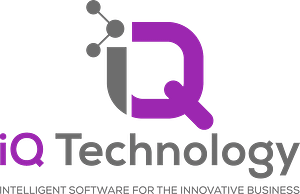 As the brain of the IDS systems, iQ Technology puts managers back in control of your inventory. This cloud-based operating system and inventory control lets users get and deposit products from any Retail Vending station, while providing management with real-time inventory and warehouse control. 
Click and Collect is a scalable and flexible solution for retailers that is designed to provide retailers with a streamlined plug-and-play solution. It improves the overall customer pick-up experience. 
With our lockers and dispensers, iQ Technology can be easily utilized, so you can keep track of your lockers and inventory:
iQ Technology that is utilized in Click and Collect provides heavy-duty, customizable lockers that easily and cost-effectively add satellite lockers for increased capacity. They can be installed in a room, behind the counter or even directly on the sales floor. 

Make your lockers stand out with a branded user experience. Include a fully-branded software interface directly to the lockers.

Reduce chaos at your return desk with secure and automated returns.

iQ Technology includes back-end reporting. You can monitor your team's efficiency and order's managed at any time and anywhere.

Integrate your retail software for a seamless and easy-to-use experience with ease by utilizing iQ Technology.
Click Images Below to View Gallery
While plenty of vending machines allow you to efficiently enter the industry, our products allow you to join the future of it.
IDS' Software Monitoring provides real-time dispensing data accessible through secure-login. Alerts can be sent via email or text to warn of low stock position, power loss, connectivity issues, etc. In addition to monitoring capabilities, automatic software updates are provided to customers.
IDS Has Been Perfecting Its Product Line For Over 90 Years
Say Goodbye to Inventory Tracking Problems