Returns are no longer a pain. UCapIt is easy to deploy in any environment thanks to various user interfaces like a keypad or scanner-based authentication. Scan the code on the dispenser to access the web portal accessible on all devices and enter the quantity for quick and easy returns. Virtual Tracker also eliminates the associated data update on back-end inventory management systems for returns.
How it Works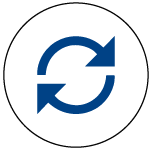 Automated Returns Management
Eliminate the need to update stock levels after returns in the backend. Virtual Tracker automatically updates the stock levels of unutilized or returned items.
See how it works for you.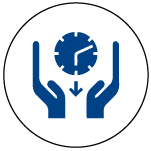 Utilization Efficiency Improvement
Workplace tools and resources are critical for employee success. Virtual Tracker helps gain insights into their utilization.
See how it works for you.