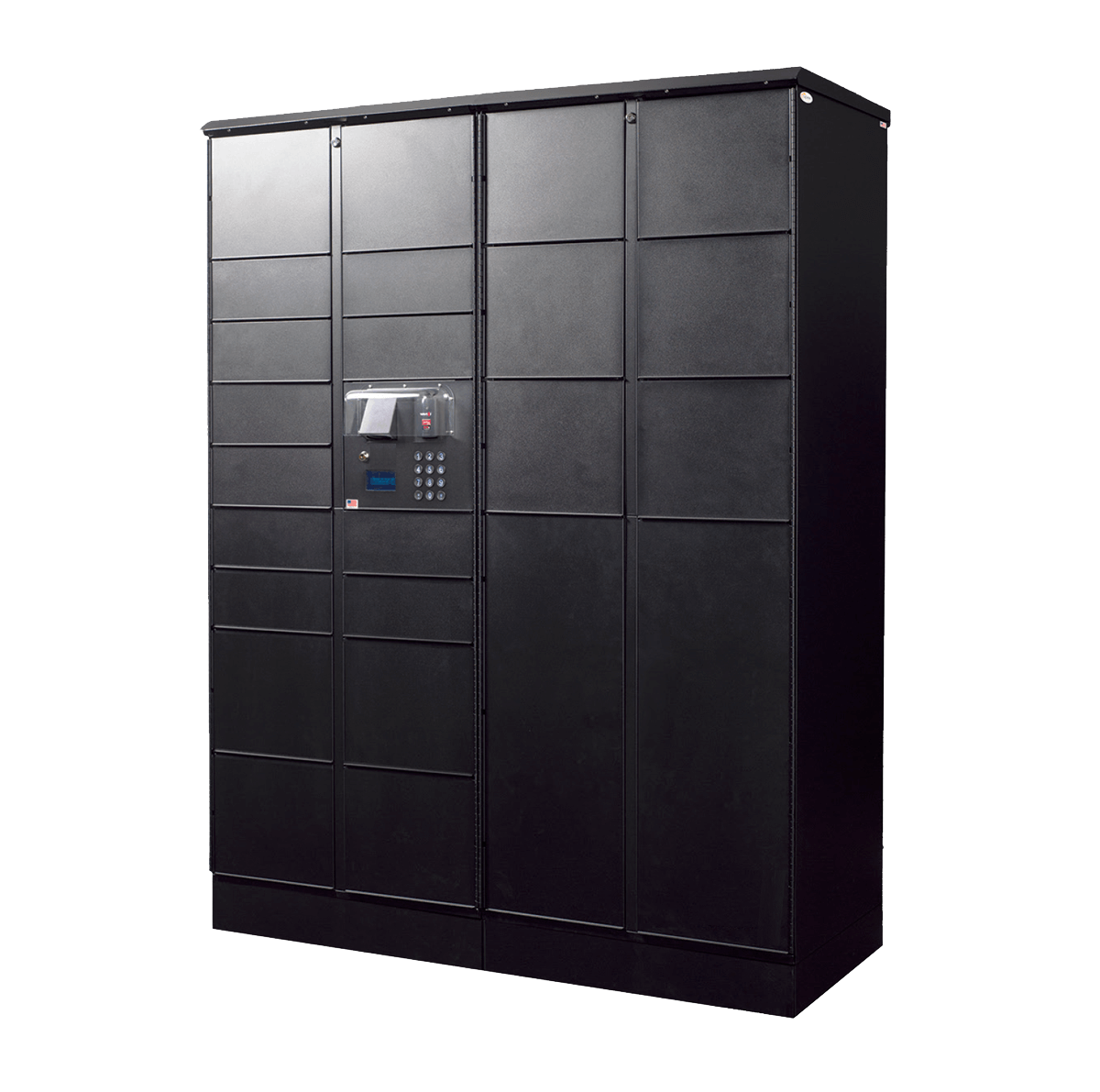 Outdoor Smart Locker
Outdoor Smart Locker
IDS' rugged Outdoor Smart Lockers are designed for 24/7 will-call and pickup, check-out / check-in, and self-serve dispensing. Flexible configuration options of these pick up lockers are tailored to fit your needs accommodating items of various sizes and shapes such as supplies, kits, parts, tools, handheld assets and more. Our weatherproof outdoor lockers are called 'smart' for a reason. iQ Technology provides you real-time visibility to what products have been utilized, who has utilized them and when they are returned.
Our Outdoor Smart Lockers are sturdily built to withstand even the most extreme conditions. These pick up lockers can operate from 40°F to 110°F. An optional heater fan can be added, which allows them to operate from -10°F to 110°F. Additionally, the Outdoor Lockers are IP24 Rated, which resists rain, moisture and particle infiltration of 12.5 millimeters or larger.
Outdoor Smart Lockers provide 24/7 will-call and pickup, check-in/check-out and self-service access for retail items, resulting in a more streamlined process. Retail customers can now access their orders, even after hours. With Outdoor Smart Lockers, your employees at remote worksites can access the supplies they need, without having to take time out of production to go to headquarters for what they need.
Features
Water-Resistant. Doors are sealed to keep out rain and moisture.
Withstands Cold and Heat. Operates in temperatures from -23° C* to 43° C. Available with an optional heater fan.
Powered by iQ Technology. Easily manage your company's assets and inventory with iQ Technology's real-time analytics and reporting tools. Learn More
Expandable. For additional capacity, one or more Lockers can be added to the Outdoor Locker.
Options
User Interface. The standard 3.5" display with a keypad can be upgraded to a vibrant 7" touch screen display to provide an engaging user experience and allow you to display detailed product information.
Access Methods. Lockers can be accessed using a variety of access methods using your own infrastructure including RFID badge, magnetic strip, Proximity card reader, barcode, personal PIN, Biometrics, credit card reader (retail applications) and more.
Custom Branding. Custom branding engages users, adds style to the machines and promotes a brand through a design meaningful to your organization.Learn More
Multiple Configurations. Available in 12, 18, and 8 door versions in both the Stand-Alone and Satellite models.