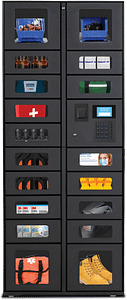 Stand Alone Smart
Scale Locker
Smart Scales
Utilized with our Supply Lockers, IDS' Smart Scales keep items secure without the need to manually track each item. Your employees simply access the machine, take what they need and the scale does all the work – it's the new way for fast and accurate inventory.
Our Smart Scales monitor how much inventory is available by tracking dispensing through precise weight-sensing technology. Powerful iQ Technology software uses this data from the Smart Scale Lockers to streamline material purchasing and replenishment when inventory reaches below a certain level.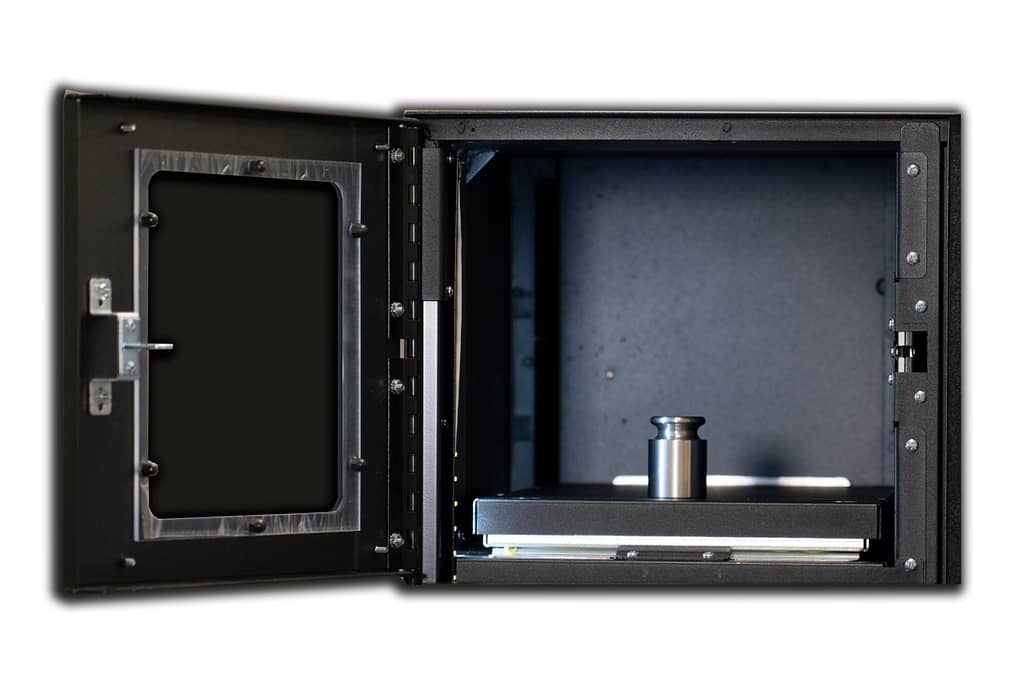 Benefits of Smart Scales:
User Accountability – Control employee supplies with secure dispensing that provides accountability and can be restricted by product, employee or number of items allowed.
24/7 Access – Ensure employees always have access to the right amount of supplies, in the right location, at the right time to perform their duties.
Detailed Accuracy – Track dispensing of supplies with real-time, item-based reporting that can be accessed through the web portal.
Simple Restocking – Provide maintenance, repair and operating (MRO) cost-saving opportunities with reductions in inventory and labor.
Item Security – Protect against pilferage of high-end items with secure access.
Smart Scales have many of the same advantages of dispensing through our Supply Dispensers, but are designed to control large volumes of production inventory at the line or cell level. Smart Scales allows you to know instantly the inventory level of each item in each location, whether that's a bin with 1,000 screws or twenty pairs of leather gloves.
Stand Alone Smart Scales Locker Specifications
Compartments
Up to 18/20 Compartments per Unit
Compartment Max Weight
10 kg
Compartment Tolerance
5 g
Compartment Sizes
TOP (2): 9.61" H x 10.25" W x 19.71" D
MIDDLE (14/16): 3.81" H x 10.25" W x 19.71" D
BOTTOM (2): 8.53" H x 10.25" W x 19.71" D
Compartment Door Type
Window or Solid Door
Communication
Web-based (CAT5E)
Electrical Requirements
Domestic: 115 VAC/60Hz, 1.2 AMPS
International: 230 VAC/50Hz, .6 AMPS
Dimensions
Height: 73-5/16" (186.2 cm)
Width: 30-1/8" (76.5 cm)
Depth: 26-3/8" (62 cm)
Shipping Weight
*353 lbs *Varies with configuration & options
Standard Features

Keypad Point of Interface
LED Interior Lighting
Software Monitoring

Options

Badge Reader, (Bar Code ID Scanner; PROX Card Reader; Magnetic Strip Card Reader depending on your interface system)
Custom Graphics
Shipping
Installation
10.1" Touch Screen
UVend Technology